We care about producing results that matter to you
We engage in evidence-based practice by routinely monitoring our patient outcomes. This helps ensure that we are providing the most effective possible treatments and delivering high quality healthcare.
Health Issue Improvement Rate
93%
Belief in Treatment Effectiveness
84%
Patient Satisfaction Rate
95%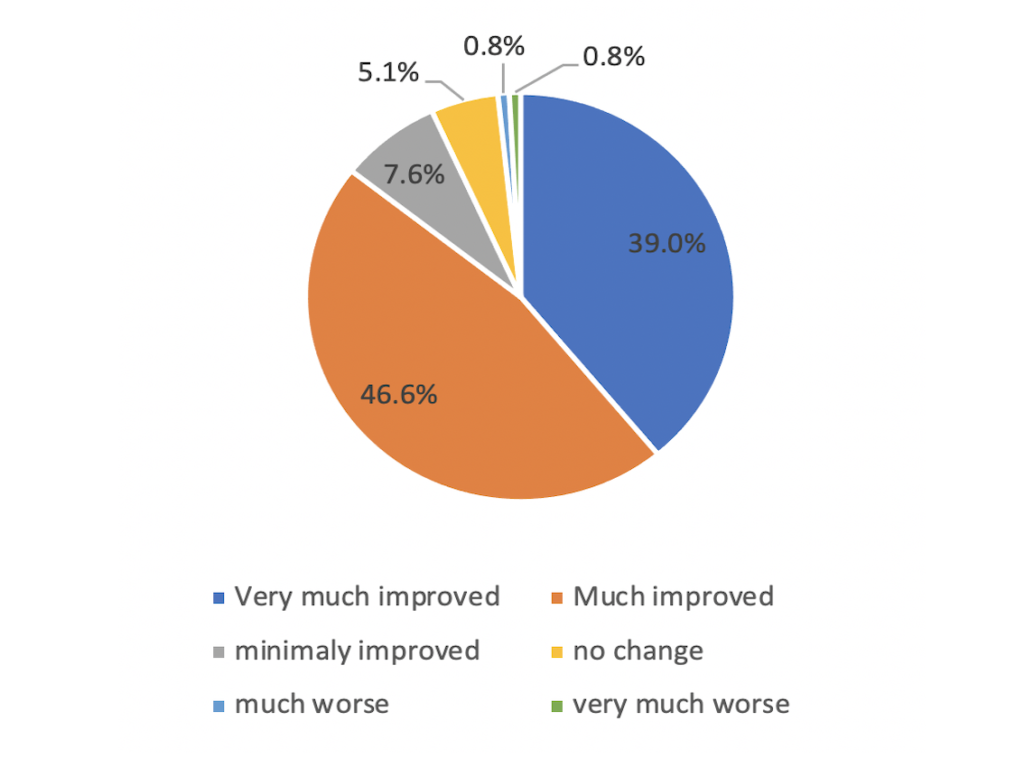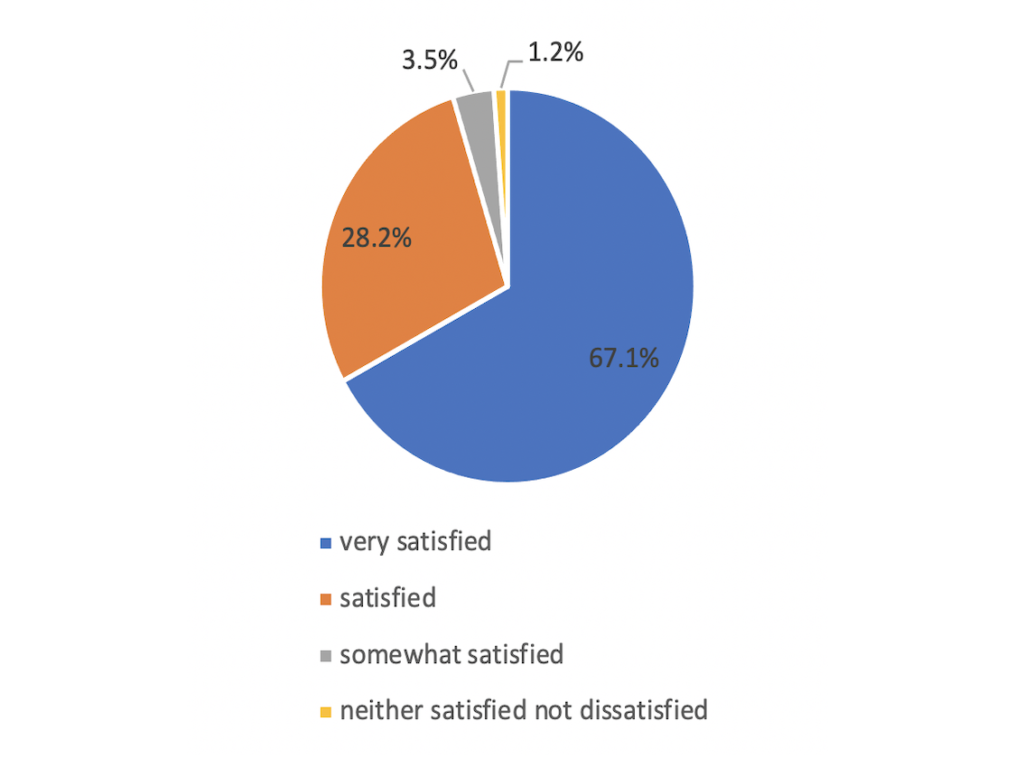 Our patient results are considered one type of evidence; called pragmatic "real-world" evidence.
Please see our dedicated research page for more information about the latest evidence for acupuncture and specific conditions.
I started a course of acupuncture and massage with Nick for a debilitating chronic atypical facial pain. As a result of this, along with improved diet and exercise, I have been completely pain-free for over 2 years at the time of writing...​
Heartfelt thanks to Nick for rescuing my left arm from tendonitis after I woefully ignored it for almost a year before seeking help. Nick was always a pleasure to visit and I now have full use of my arm again. I need to continue to exercise my arm but remain immensely grateful to Nick for rescuing the seemingly impossible.
Nick initially helped to relieve my neck pain. With his holistic approach, he also treated my menopausal and carpel tunnel symptoms and helped with lifestyle advice. For the first time in 10 years I am so pleased that I am able to ride my bike again without my hands immediately going numb! Thanks for all your help Nick, I will miss you. Oxford's loss will be Devons gain!
I have received acupuncture and massage treatment from Nick for about nine months now for pain issues related to Cerebral Palsy. Nick is a highly skilled, cares deeply about his clients' needs, and is also professional. He comes highly recommended. Paul
Nick is a true professional and a master in his profession. Having suffered most of my adult life with back problems, trying various methods of therapy, I can honestly say that Nick has been the only person to make a difference. Not only has he improved my physical health, he has also helped me manage my anxieties. Would highly recommend him.
I had never had Chinese massage before and am highly satisfied with it. Until now, I have had 4 massages with Nick because of a chronic contraction on the right sides of my neck and back due to scoliosis. I am a yoga teacher and I was amazed at how many unknown subtle tensions Nick was able to release in my back in spite of my daily practice, each time leaving me with a fantastic feeling of well-being and experiencing improvements in my yoga practice. I would highly recommend this, though young, Nick has a very deep knowledge of the human body and you are in good hands.
After experiencing underlying anxiety and panic for almost 10 years I started having weekly sessions with Nick. It has been a transformative and life changing process that has left me more level, calmer and more resilient. Previous to seeing Nick I had tried every treatment out there and this has by far been the most effective. My shallow breathing has gone, my sleep quality is better and I'm a happier person overall. I cannot recommend Nick enough and am so grateful for what he's done for me. Thanks Nick!
I received acupuncture and massage therapy from Nick on multiple occasions this year in order to try and combat some tough physical and mental issues, garnering fantastic results. His approachable and professional manor leaves you feeling very reassured. Highly recommended.
I began seeing him as I was struggling with chronic insomnia, which has caused me to wake up at 3-4am almost every single morning. I have spent a year trying different remedies and relaxation techniques, never really getting anywhere. After my second session of acupuncture with Nick I started to sleep form 10pm to 6am! I was always a great believer in alternative therapies, but really, I did not expect it be so effective in such a short period of time. Nick is a very friendly, caring and knowledgeable practitioner and I am truly grateful to Nick for his help!
I came to see Nick for acupuncture for my low immune system (including thyroid), breathing and terrible eczema. My breathing has never been so good and I have so much more energy! Nick did cupping for my eczema, its taken a few sessions but has really help. It been so nice to have a natural treatment like this than covering my body in steroid creams. Would really recommend Nick for any problem, he's very friendly, approachable & explains everything very well. Thanks Nick!
Nick has helped me through some cardio issues and chromic fatigue. He takes the time to listen and question so that he can apply the best treatment. He has helped to stop/control my atrial fibrillation. He also patiently explained how my current lifestyle was going to escalate problems and that I needed to review it. He made more sense than my lovely GP and other professionals who have been involved with me and my medical conditions.
My energy levels are so much better, and my heavy legs are no more thanks to your skill and professionalism. My whole well-being has vastly improved, I feel so well, so much better.
Nick has been amazing. He is so easy to talk to and really understands what I am trying to say to him. I love the fact that he not only uses acupuncture, but also massage, cupping etc all of which I have found tremendously helpful. I have had a whole range of different problems and each one has been dealt with and given me relief going forward. I am so sorry he is leaving Oxford and Devon can only benefit from his arrival!